Welcome to TNT Mentoring
TNT Mentoring teed off to raise awareness and money for mentoring in Ottawa County
TNT Mentoring Program hosted its 1st Charity Golf Tournament on Saturday October 14, 2017 at Chippewa Golf Club in Curtice, Ohio. The proceeds of this event benefit the TNT Mentoring Program.
The 1st place team was Kevin Ball, Braden Ruch, Tommy Giles, and Tom Wulf. Braden Ruch also had a Hole-in-One.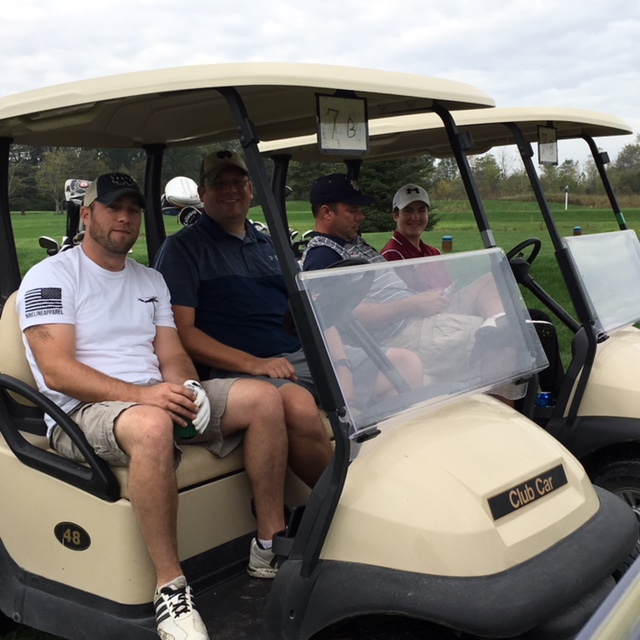 The 2nd place team was the Port Clinton City School's team comprised of Eric Watts, Catherine Haskins, Mike Spencer, and Annette Haskins.
Thank you's
TNT's first golf outing would not have been successful without the many companies that sponsored and contributed to this event. The 2017 Title Sponsors were Dr. Guy Parmigian-Superintendent BCS Schools, Pat Adkins-Superintendent Port Clinton City Schools, Dan Parent-Superintendent Danbury Local School, Steve Poe-Superintendent Put-in-Bay School, Michael Ferguson-Genoa Local Schools, and Tim Rettig-Woodmore Local Schools. The hole sponsors were Genoa Bank, Miss Mercedes, Terem Marketing, Art Van, Priesman Printery, Millers New Market, Croghan Colonial Bank, Dave & Jodi Regal, Ottawa County Summer Lunch and Fun, Commodore Perry Federal Credit Union, First Federal Bank, FRHAM Safety Products, The Dipper in Genoa, JC Financial, and Genoa Family Eye Care.
Help us extend a warm welcome to Genoa Schools, the newest partner of the TNT family.
To read more about Genoa Schools and Melissa Antry, the mentor coordinator, click here.
And the winners are???
Dale and Ava Bodnar took home the Golden Biscuit!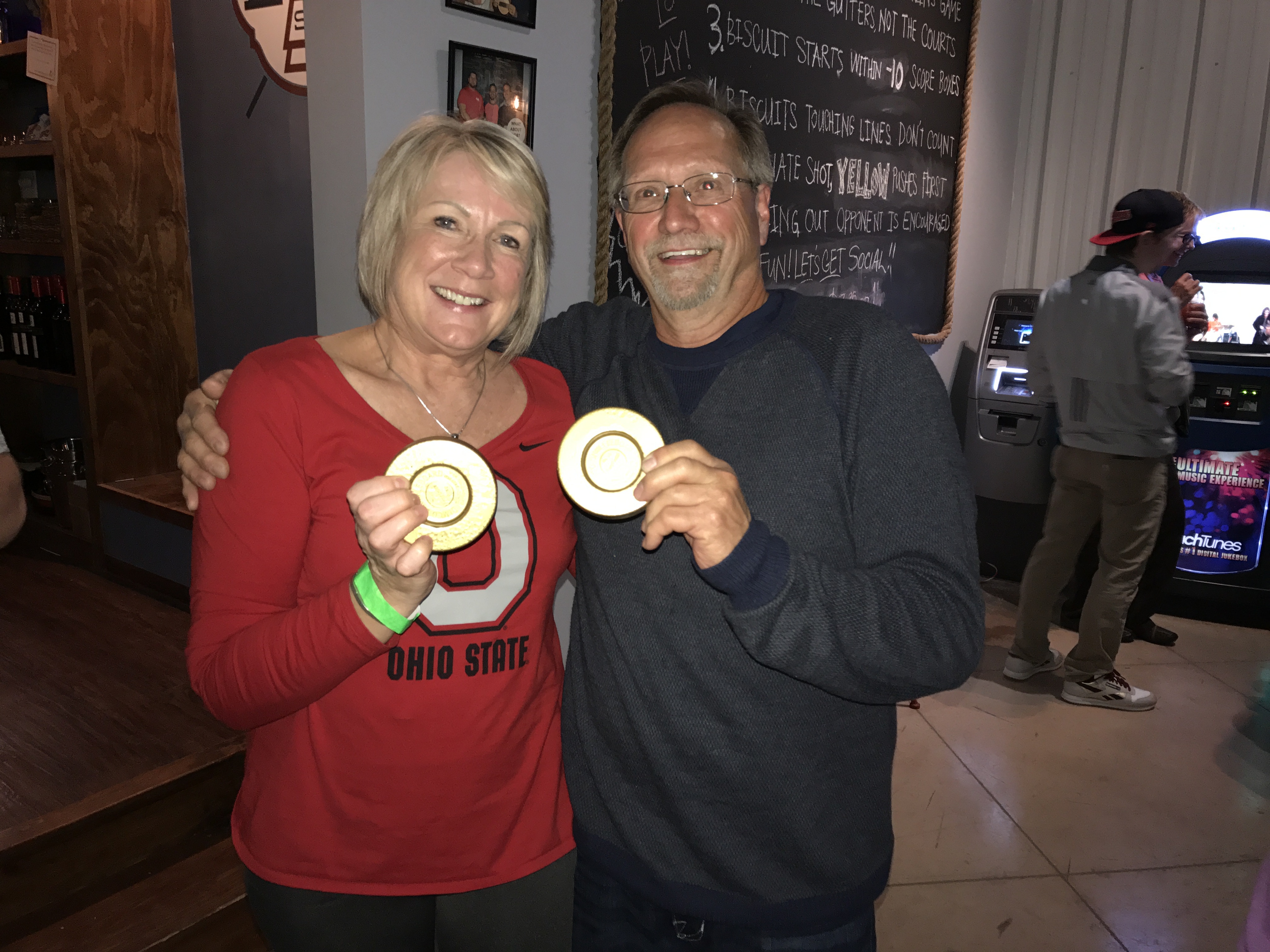 Dean Brown and Jerica Brown secured the Silver Biscuit

Rounding out the Top Three – Tom and Cindy Osborne with the Bronze Biscuit!
 
Congrats to the winners and a HUGE thank you to all participants, spectators,
sponsors and donors! The 2nd Annual Shufflemania was a smashing success!!
Did you know?
Did you know that January is National Mentoring Month? Here are a few videos showcasing why mentoring is so important! Check out our Facebook page TNT Mentoring Program
"Mentoring is a brain to pick, an ear to listen, and a push in the right direction."
-John Crosby